TIMESPASURUAN, TAIWAN – The Heart of Asia has been well known as Taiwan tourism image. Beautiful scenery like mountains view and some skyscrapers has made the city even more beautiful.
TIMES Indonesia crews together with Taiwan Tourism Bureau Kuala Lumpur is honored to get a chance to visit and explore the beauty of the city on Monday (22/7/2019).
Lots of skyscrapers stand along our trip from the Taoyuan International Airport to Taipei yet it so green. Lots of tree and flower situated along the road.
You could also see the beautiful clear water Chi Lung Ho River during the trip. Your trip will be more enjoyable with Nei Hu District wgich is known as the Silicon Valley of Taiwan while taking your bus to Taipei.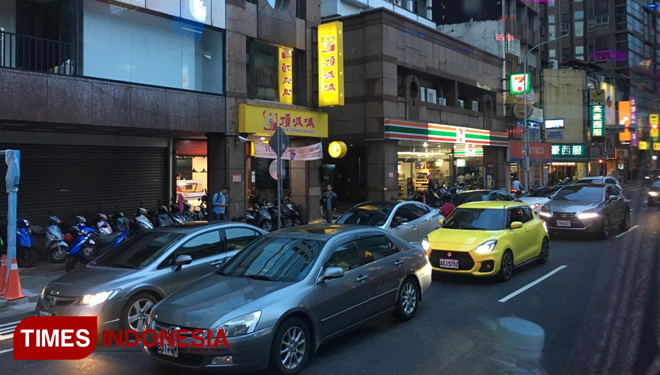 "As a city in Asia, Taiwan has almost the same landmark with another country in Asia especially Indonesia. Also the culture diversifies too," Avida, Tour Guide Taiwan Tourism Bureau Kuala Lumpur said.
When we arrive at the Taipei, we were welcomed by the hectic in Jiankang Road to Fi North Road. This place has lots of cullinary stuff and some shopping centre. This area is a strategic integrated business center in Taiwan.
Bus terus melaju memasuki Taipei, keramaian Jiankang Road hingga Guang Fu North Road dengan aneka sajian kuliner serta pusat perbelanjaan sayang jika dilewatkan begitu saja.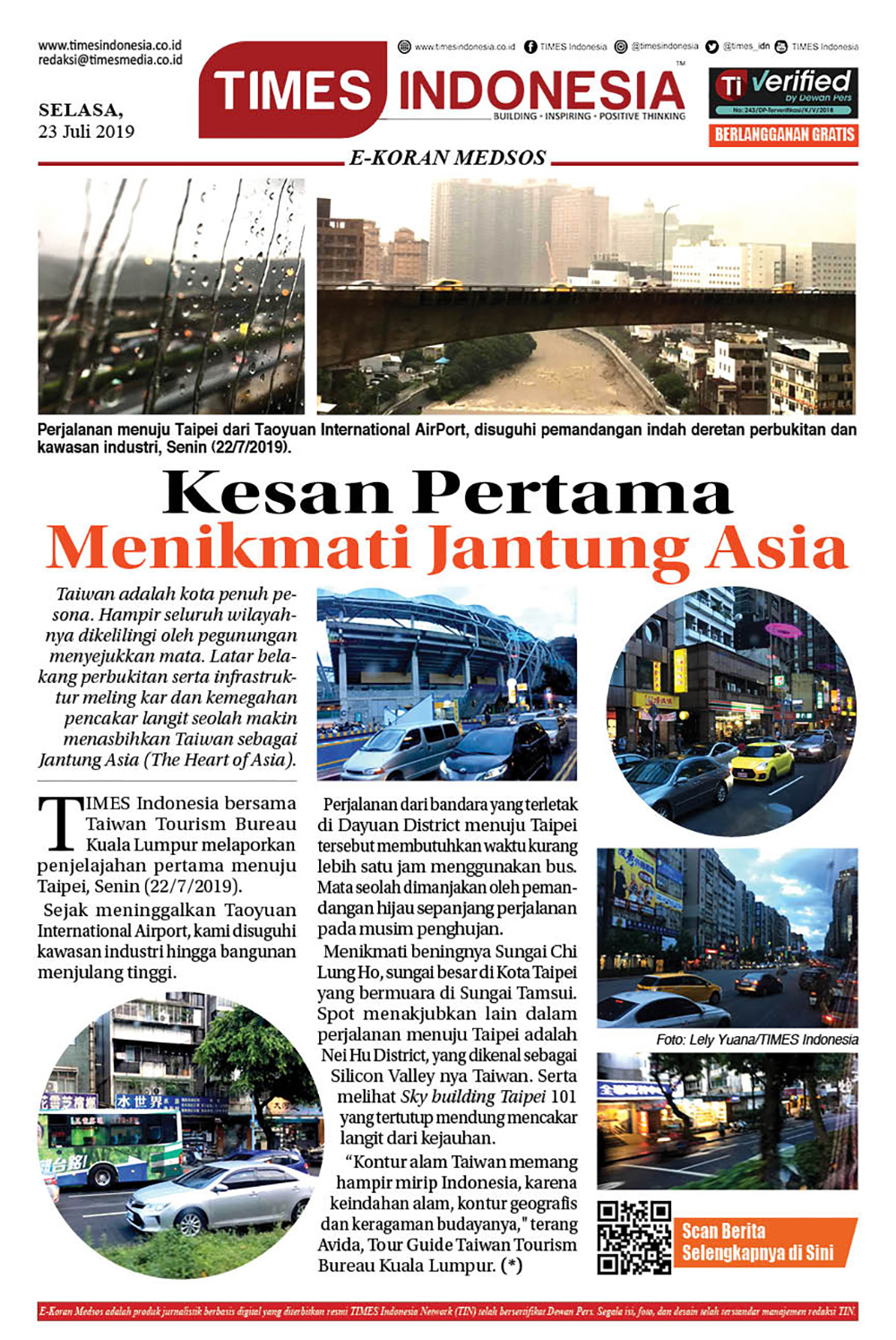 Kawasan padat penduduk ini merupakan area strategis dan pusat bisnis terintegrasi. Selain perkantoran, hotel, mall hingga rumah makan halal tersedia bagi wisatawan.
As lots of Indonesian and any moslem country visit this place, they also provide some halal corner or restaurant around the area. This has become one of Taiwan government's effort as The Heart of Asia to promote their tourism to the world.
Baca Berita Peristiwa dan Politik terbaru di Indonesia dan luar negeri lainnya hanya di TIMES Indonesia.